Countdown clock added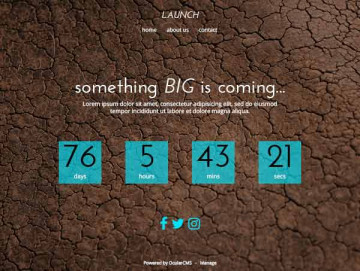 As mentioned in the article about the new
Launch theme
, we've added a new snippet to the toolbar. If you have an event or launch you'd like to promote, the countdown clock is the perfect way to draw attention and generate buzz.
To access it, click the snippets button ( ) from the toolbar and select "countdown clock". Select a date and time and that's it. The clock will automatically count down on your site.
Note, the clock can be used with any theme, not just the Launch theme.
Aug 9, 2017
by