Mailchimp integration added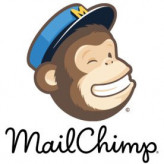 As part of our new Business Premium Productivity Tools plan, we've integrated with the Mailchimp API to offer a seamless way to build your mailing list. Enhance any existing form by enabling this feature and authenticating with your Mailchimp account. Then when a visitor submits the form, their email will automatically be added into the Mailchimp list of your choice. It's as simple as that.
Gone are the days of manually entering emails to your list, or copying and pasting form code into your site to get a Mailchimp form to appear.
Oct 26, 2017
by