New theme added: In Touch
Our latest theme has a softer side, great for medical practices, dental offices, and almost any business looking for a gentle, professional look. In addition to the 4 variations shown below, it also has multiple page layouts to change up each page. And as always, all themes can also be infinitely customized, including background images, colors, fonts, and more. Enjoy!
View the new theme in action.
In Touch: default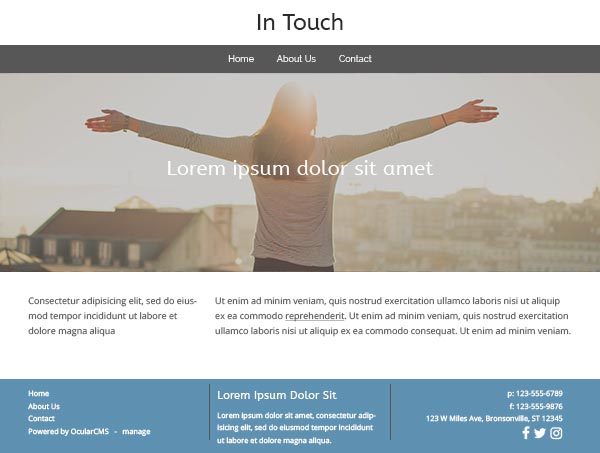 In Touch: white and grey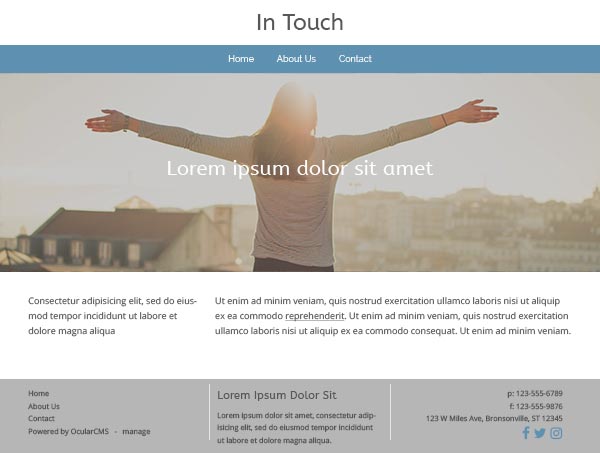 In Touch: grey and white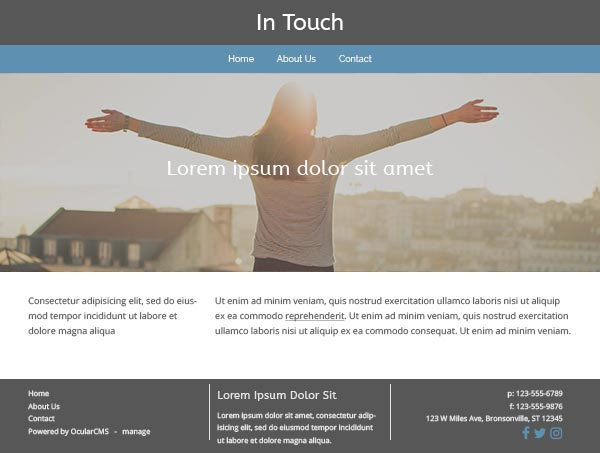 In Touch: grey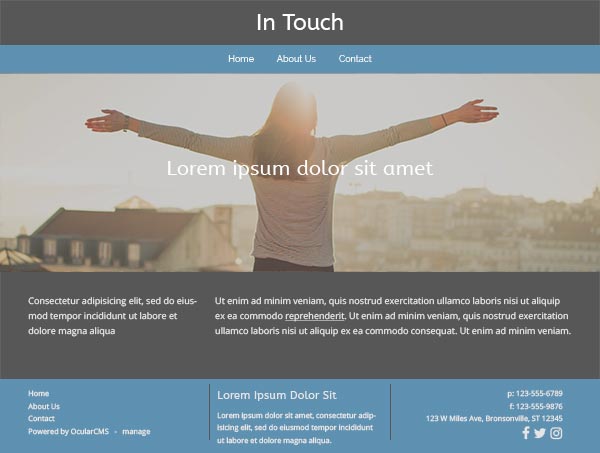 check out all the themes
Mar 13, 2019
by