Cookie consent popup
We have added the ability to show a message on your website where the user needs to accept to continue. A common use for this feature is for cookie consent, but can be used for any reason because the message is customizable.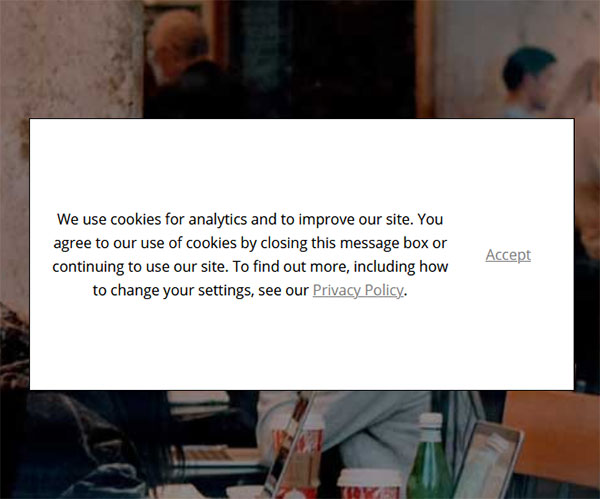 The message can be displayed in four styles/locations (top, bottom, centered, full screen) and will persistently display on every page until accepted. Then once accepted, the message will remain hidden for 30 days.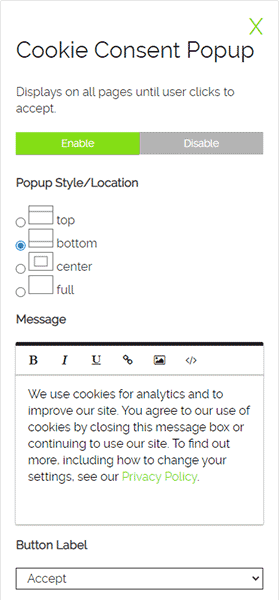 To get started using this new feature, go to any page in editMode and click the gear icon in the upper right. Select "cookie consent" and configure as needed.
May 16, 2022
by