Facebook integration ready for approval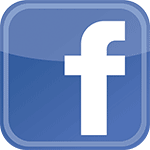 Our
Premium Productivity Tools
suite is now complete with the addition of Facebook. When you schedule a blog article in advance or publish manually, OcularCMS will automatically share it to your Facebook business page.
Note: our integration is 100% complete, however, Facebook still needs to approve the app. Unfortunately, due to the recent
Cambridge Analytica
scandal, Facebook is "not reviewing apps at this time due to changes we are making to the Facebook Platform". It appears that it could be weeks or even months before they resume the review process.
As soon as the app is reviewed and approved, we'll officially launch it. In the meantime, enjoy the rest of the
suite of tools
already available.
Mar 30, 2018
by