Improved QR scanning for event check-in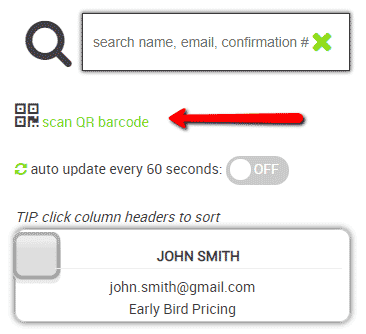 Checking attendees in to your next event could be extremely easy with our latest improvement to the event check-in page. When a user registers for an event, the confirmation page has a QR barcode that can be shown at the event check-in (either printed out or on a phone). In addition to being able to search by name, email, or confirmation number, there is a new button to scan a QR code. Simply press the button and the device's camera will scan the code and filter the check-in list to the appropriate attendee(s). Then simply click the checkbox to check them in. It's especially handy when you have a large attendance and/or multiple check-in people.
Event registration and many other features are part of the
Premium Productivity Tools
. Get started today.
Mar 13, 2019
by