Mailchimp integration for events
The events feature of the
Premium Productivity Tools
just got even better with the integration of Mailchimp. When a person registers for an event, the person can be automatically subscribed to a Mailchimp list for sending emails to later. However, it goes a step further and also adds a tag that indicates that they are registered for that event. And when the person is checked in to the event, another tag is added indicating they are checked in for the event.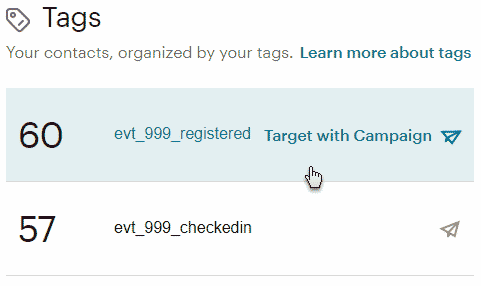 Mailchimp uses tags to help you send segmented campaigns. For example, you could send a blast out to all subscribers letting them know that your event is open for registration. And then you can send a follow up campaign over time that only gets delivered to those who aren't registered yet (by using the new registered tag). And then as the event gets closer, you can send a final blast to those that are registered reminding them of the event, and another blast to those still not registered letting them know that there are still spots available. And finally, you could send yet another campaign after the event to those that actually attended the event by sending to the checked in tag, or event one to those registered that did not attend.
As you can see, there are so many possibilities with the Mailchimp integration and tags. Get creative and let us know what you did. To learn more about how to use the new features, check out this
knowledge base article
(must be logged in).
Apr 29, 2019
by