Website optimization checkup tool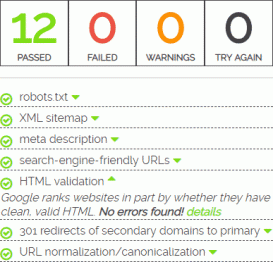 Search engines use a lot of different indicators to determine how to rank your site. Wouldn't it be nice if your site let you know how well it's doing for each of those indicators? Well now it can...with just one click.
While in editMode, click the triple-dot menu and select "site checkup". It runs through various real-time checks including W3C HTML validation, SSL validation, Google's mobile-friendly test, Google's Page Speed test, and much more, all in just seconds and never leaving the CMS.
You'll learn what could use more work and what's already optimized. By addressing any issues, you're sure to rank well in search results!
Jun 18, 2019
by